PLAY + R&D
Research and development, concepts, shading, rendering in and post-production experience.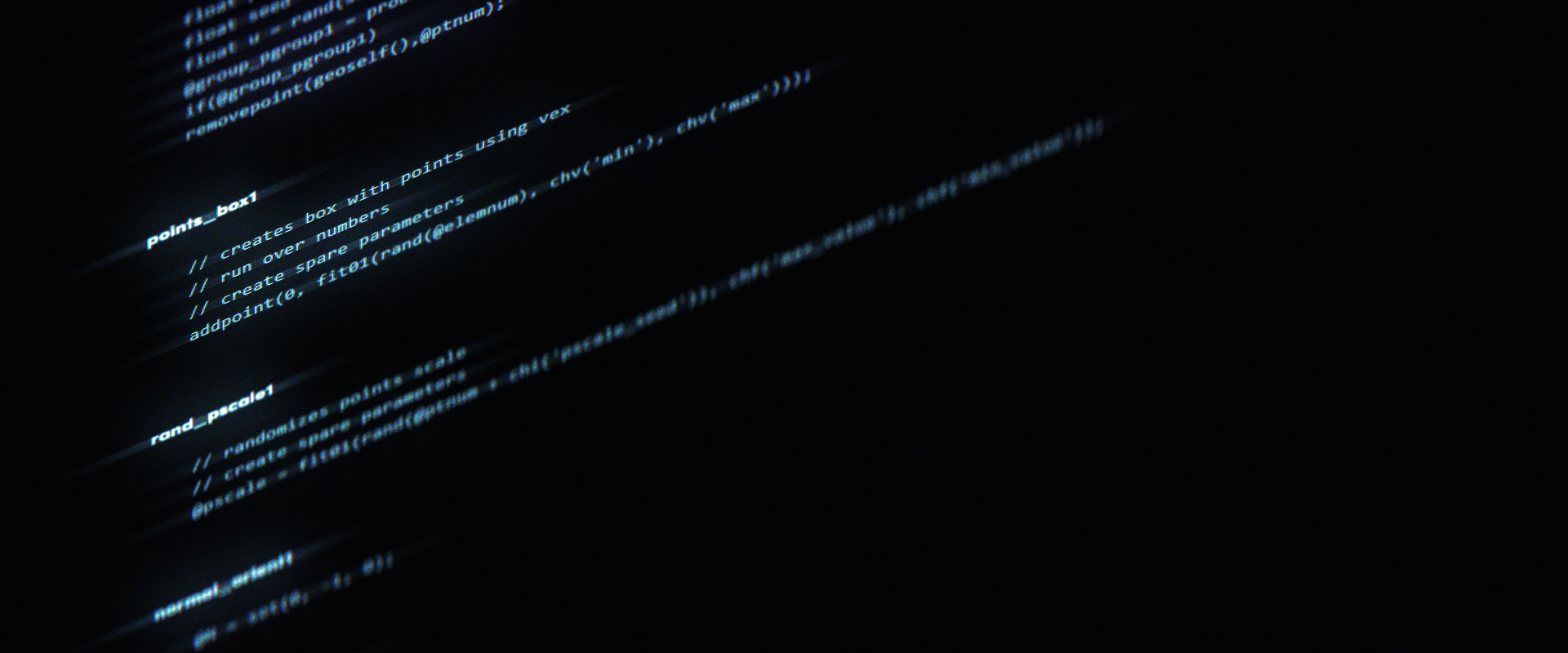 Handy collection of Houdini VEX fragments I have found online and snippets created by myself.
"Purge All Memory" Script
After Effects script to quickly delete cached files from your RAM and disk drive. Just drop "Purge All Memory.jsx" to "Program Files\Adobe\Adobe After Effects <version>\Support Files\Scripts\ScriptUI Panels" and select from Window > Purge All Memory.